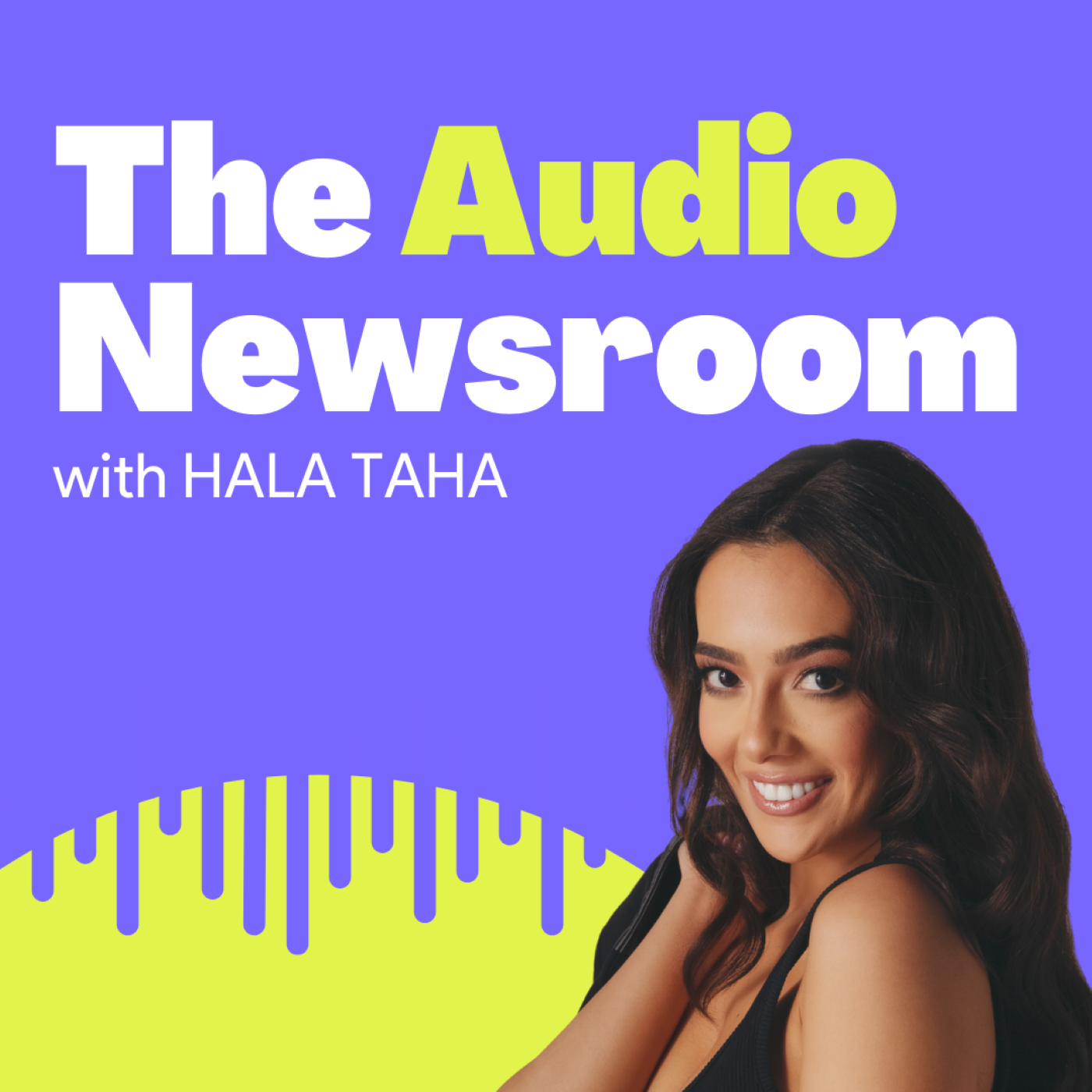 Welcome to The Audio Newsroom! Your go-to news platforms for the latest in the Podcast Industry.  I am your host, Hala Taha, along with my co-hosts of the day Steve Olsher and Raven Blair Glover.
Don't expect us to be going anywhere anytime soon!

Hear it first from the movers and shakers in the Podcast Industry, from executives on product updates to top podcasters on the latest trends and insights.
Hosted every Wednesday @ 3pm ET exclusively here in Clubpod -  the biggest podcast club with over 63K members & followers! Recorded and replayed on our new podcast released every single Monday!
Today's Stories
Facebook launched Live Audio Rooms and podcasts earlier this week.
The initial slate of podcasts, the social media platform says, will include "The Joe Budden Podcast," the hosts of "The LadyGang," Jess Hilarious of "Carefully Reckless," and Nicaila Matthews Okome of "Side Hustle Pro." 

Refresher: 

In April, Facebook announced that it'll bring podcasts to the app as part of its initiative to bring social audio experiences. 

Last week, Facebook published its terms of service for podcasters on the platform – The Verge's Ashley Carman called this a "relatively standard agreement," but pointed out the lack of clarity. PodLink's Nathan Gathright dove into them on a Twitter thread. 

Live Audio Rooms seems to be Facebook's response to Clubhouse, the audio-only social platform. Users can listen in on and join live conversations by various public figures and across a spectrum of topics. 

The hosts of Live Audio Rooms can invite up to 50 speakers and there's no limit on the number of listeners. 

As for podcasts, the app now allows listening to them while browsing Facebook, either on a mini-player or a full-screen player. The show keeps playing even with the phone display turned off. 

To get listed, you need an invite directly from Facebook: and they'll only play in the US. 

"Later this summer, we'll roll out additional features, like captions and the ability to create and share short clips of a podcast," says Fidji Simo, Head of Facebook App.

Ashley Carman at The Verge keeps breaking the podcast news with the update/reminder that Facebook will eventually add a feature to let users share clips.

Creators will have to opt in to allow clips of their shows to be made. 

Ashley says that Facebook gave her the option to publish her show Why'd You Push That Button?.

The Verge story also comments on the fact that Facebook announced a product called "Soundbites" in April to create short shareable clips and she speculates that these two things will go together.
Spotify officially rolls out Green Room
Spotify's live social audio. 

The formal rebrand comes a few months after the Swedish platform acquired Betty Labs, which operated a sports-centric Clubhouse competitor called Locker Room. 

 

The rollout includes a whole new look for Green Room — which still exists as a separate standalone app, though I'm guessing it will be absorbed into the main Spotify platform at some point in the future — as well as an expanded presence on both iOS and Android in over 135 markets globally.

Spotify also had another smaller announcement last week: The company has acquired the horrifically named Podz, a startup that's seemingly premised on using machine learning to create podcast-preview clips that listeners could use for the purposes of better discovery. A relatively quiet acqui-hire, it seems.
Apple Podcast Subscriptions Are Here!
Apple announced that the much-delayed rollout of their previously announced Apple Podcast Subscriptions service is now available worldwide and listeners can purchases subscriptions to their favorite channels where new shows and early access to new seasons are available.

The announcement also listed a large variety of shows and formats that are now available from companies like the LA Times and Pushkin Industries, NPR, and the Washington